Ernst Gesser
---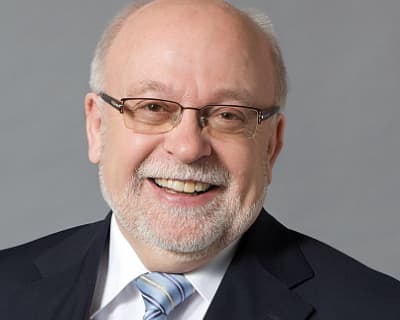 "Being in the right does not necessarily result in being given justice."
Attorney at law and notary (ret.)
For lawyer and notary Ernst Gesser, the talent of mediating, combined with the ability to conduct proceedings in a conflict-free manner, are just as much at the foreground as avoiding uneconomical and long-winded lawsuits.
Ernst Gesser is a specialist for contract law, which is an additional focal point of our legal practice. His scope of work entails supervising the drafting of memorandums of association, property developers' and estate purchasing contracts, succession arrangements with family-owned companies as well as succession provisions. Furthermore, he also counsels medium-sized enterprises regarding their delivery agreements with customers as well as providing counselling in matters pertaining to the collective and individual labour law.
His clients particularly appreciate his expertise in matters pertaining to changing the legal form of companies, in accordance with the Conversions Act, as well as his know-how in matters regarding private construction law and the law regulating contracts pertaining to the delivery and purchase of beer and other beverages for restaurants and licensed premises selling alcohol.
Born in Offenbach, Ernst Gesser is also involved in the church and has been a long-time chairman of a cooperative bank's supervisory board, a member of the board of the "Notarkammer Frankfurt" (chamber of notaries), the board of directors of the "Notarversicherungsfond" (notary insurance fund), the Institution of the Germany chamber of notaries and the "Deutschen Notarrechtlichen Vereinigung e. V.".
Ernst Gesser has been working for the legal practice since 1992.
Contact
---